education in russia личный кабинет. How to enroll at a Russian university using the website После оплаты ставки никаких проблем с российской банковской картой не было последний, завершающий скрин номер билета и выбранная комбинация.
How to enroll at a Russian university using the education-in-russia.com website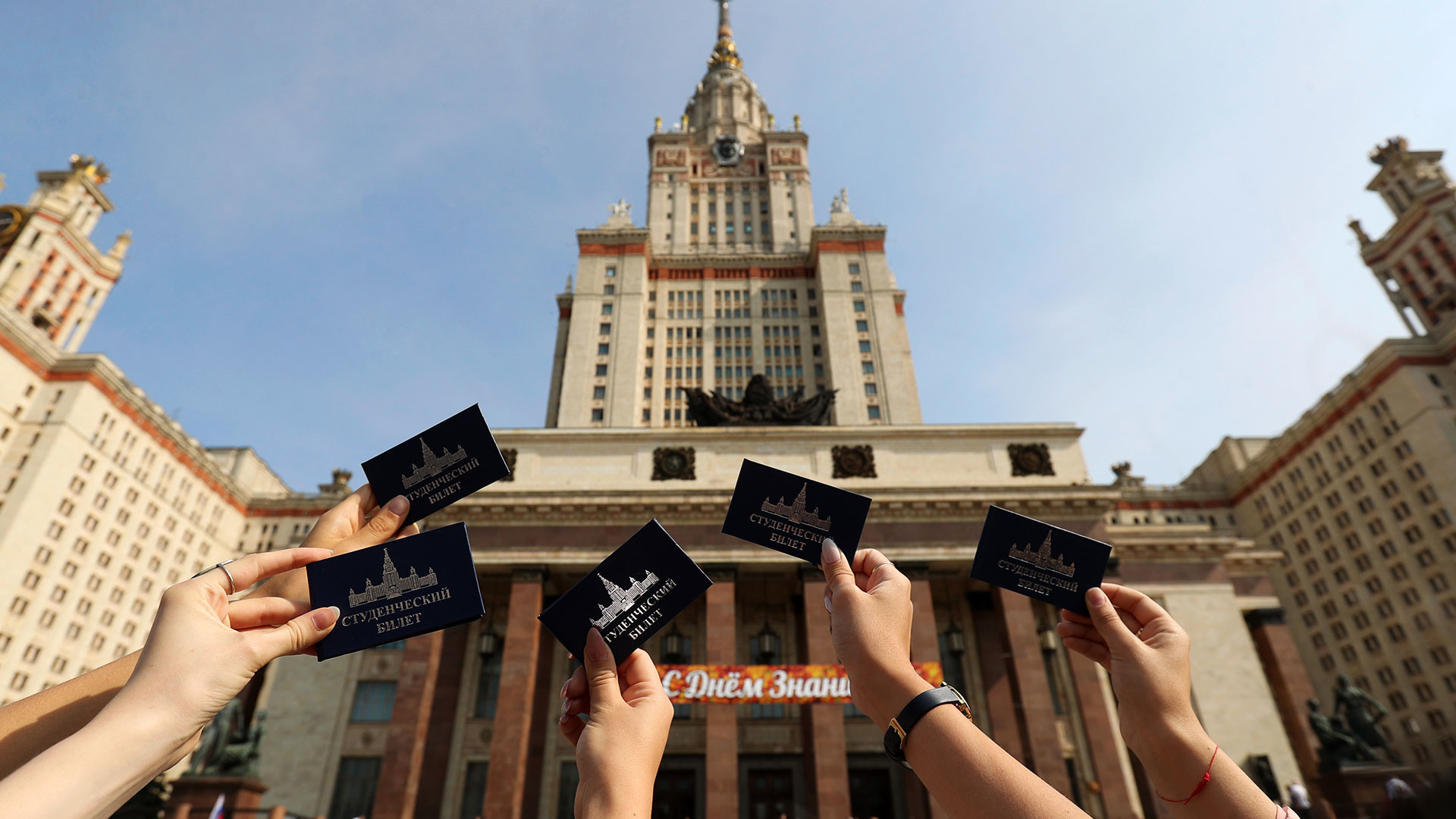 The Federal Agency Rossotrudnichestvo has launched a new website on which any foreign national can fill in an application online to study in Russia — https://education-in-russia.com/.
"This new service, a one-stop shop, is designed to provide a completely transparent process — from submitting an application and the various stages of the admissions process to visa and migration support," the agency said in a commentary to TASS.
Prospective students have 741 educational establishments throughout Russia to choose from. The program provides for three forms of study — on-campus (full-time), mixed on-campus/off-campus (part-time) and off-campus (extramural). Students can receive secondary vocational education at Russian colleges, or enroll at a Russian university to study for bachelor's, master's or specialist degrees, or enlist for postgraduate courses, postgraduate military courses, medical internships or assistantships.
"After receiving your diploma, you can continue your education by pursuing doctoral studies, going on refresher courses or completing professional retraining programs," according to the website.
Applying
An application for admission should be completed via a personal account on the website. To do this, prospective students need to select in advance at least six universities where they would like to study and decide on the level and form of study. The following documents should be attached to the main application:
A copy of a passport or other document confirming the applicant's identity;
A copy of the applicant's education certificate;
A completed form;
A photograph against a white background.
The selected universities should be listed in order of priority. All documents should be translated into Russian in advance and certified by a notary or consul. Some universities may require additional documents and prospective students should check for this information on the website of the university in question or its admissions department.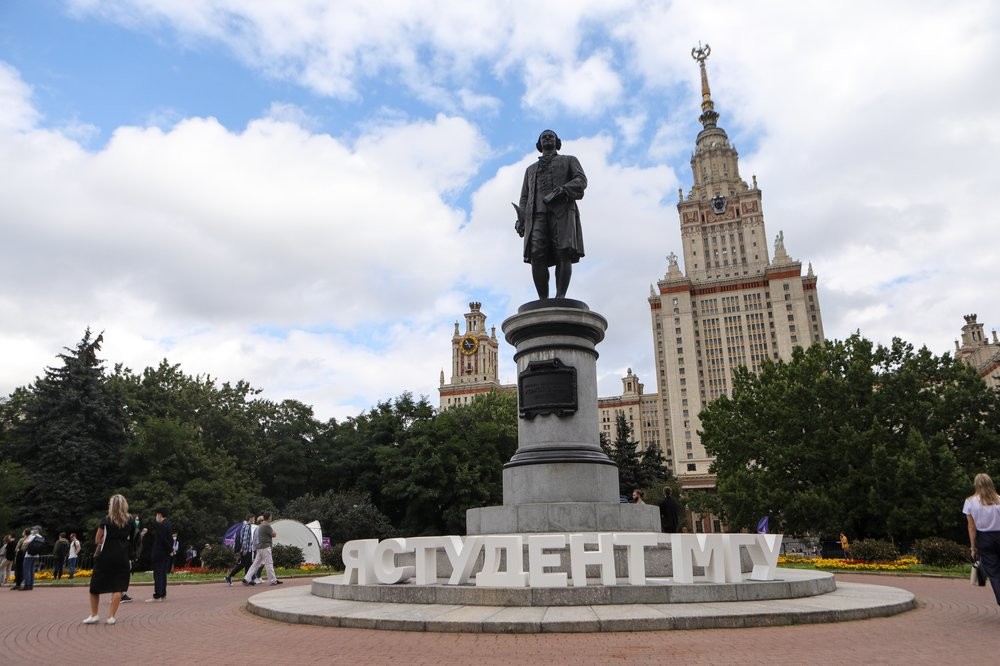 Lomonosov Moscow State University (MSU)
Andrew Nikitichev/The Moscow Agency
Prospective students should also work out in advance what the university's tuition fees are going to be — these can be found on the website of each institution. Foreign nationals can pay for their studies with their own funds, receive funding from endowments or private companies, or be awarded a scholarship (quota) of the Russian government. Every year, up to 15,000 foreign students enroll at Russian universities on government quotas. To apply for one of the competitive scholarships, you need to write to the Rossotrudnichestvo representative office or Russian Federation consular office in your country of residence.
Two-stage selection process
As a rule, the process of entry to a Russian higher educational establishment consists of two stages — an initial qualifying test in prospective students' "home" countries and an entrance exam at the institution itself.
After submitting an application, prospective students receive information about the qualifying stages via their personal user account. They then have to register for an interview or qualifying test and these have to take place within a specified time. The future student is subsequently awarded marks which assign them a position in the overall ranking of candidates in their country of residence. If his grades are adequate, they are informed of this via their user account and will receive a notification about moving to the second stage of the selection procedure.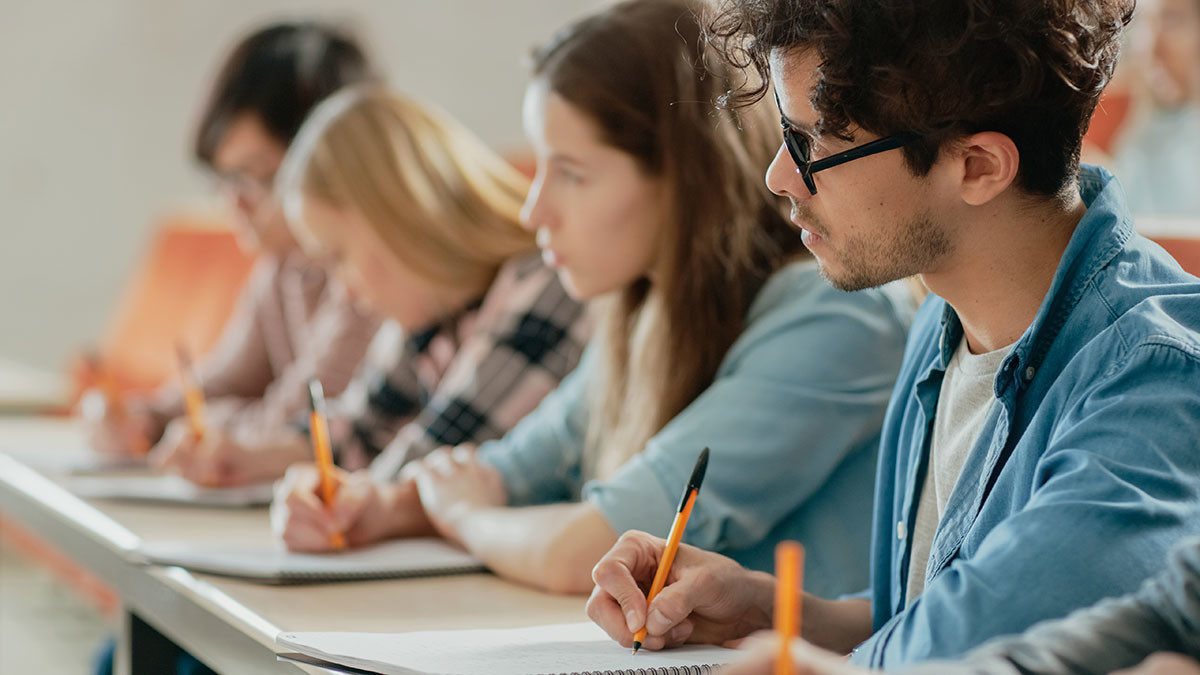 The second stage can take place either remotely or at a higher educational establishment inside Russia. If the prospective student's personal presence is required, they will need to obtain a visa, purchase tickets and come to the country for a test on the dates allotted by the institution. All the details of the visit need to be finalized with the respective higher educational establishment.
On arrival in Russia, the prospective student must have a complete package of valid documents. All the documents must be translated into Russian and notarized:
Notification of acceptance for the course
The documents may require legalization in their country of issue — this means that a Russian Federation consulate has to append a special stamp confirming the documents are genuine. Information about the need for legalization can also be obtained at a consulate or representative office of Rossotrudnichestvo. If the prospective student's home country is a member of the Hague Convention, an apostille — a special stamp confirming the authenticity of documents — can be obtained.
Student visa and maintenance
Once a student has been accepted, the higher educational establishment or the Foreign Ministry will issue an invitation for study in Russia. On receiving it, the foreign student will need to obtain a student visa, something that can be done at a Russian Federation embassy or consulate.
"A visa is not required for applicants from a number of countries with which Russia has concluded a visa waiver agreement, while citizens from Belarus, Kazakhstan, Armenia, Kyrgyzstan and Ukraine can additionally enter the country without a foreign passport," according to the site.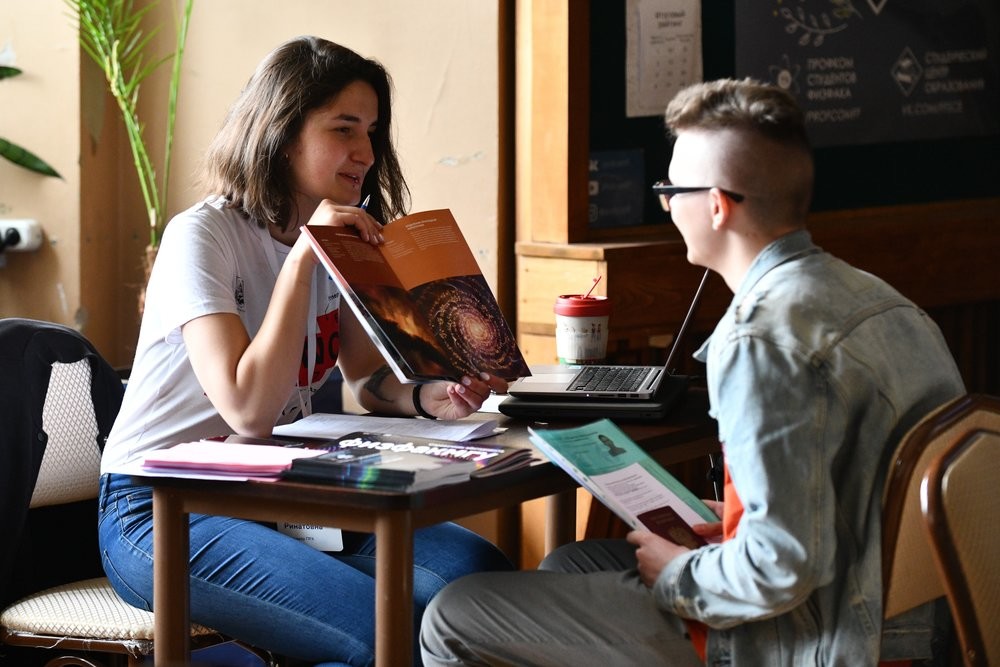 The work of the admission Committee of Moscow State University
Igor Ivanko/The Moscow Agency
On arrival in Russia, the student will have to take out a voluntary medical insurance policy. The policy, which costs 4,000-12,000 rubles (approx. $52.70-$158), will cover treatment in a number of the country's outpatient clinics.
Universities also provide accommodation for intramural students at a cost that broadly ranges from just 300 rubles to 10,000 rubles (approx. $3.95-$131.83) per month, depending on the institution.
Russian language exam
Lectures and seminars in the majority of Russian higher education establishments are conducted exclusively in Russian. That is why the portal also offers language instruction at language schools, via remote learning or at preparatory faculties.
Certain educational establishments also require that a special examination in the use of Russian be passed — Test of Russian as a Foreign Language (TORFL).
The test takes place over two days and consists of six parts:
Vocabulary
Grammar
Reading
Listening
Writing
Speaking
It costs around 5,500 rubles (approx. $72.5) to sit the exam, which can be taken at any accredited TORFL center throughout the world. An exam lasts between 3.5 and 5 hours and a certificate is issued to anyone awarded at least 66 percent in each part of the test.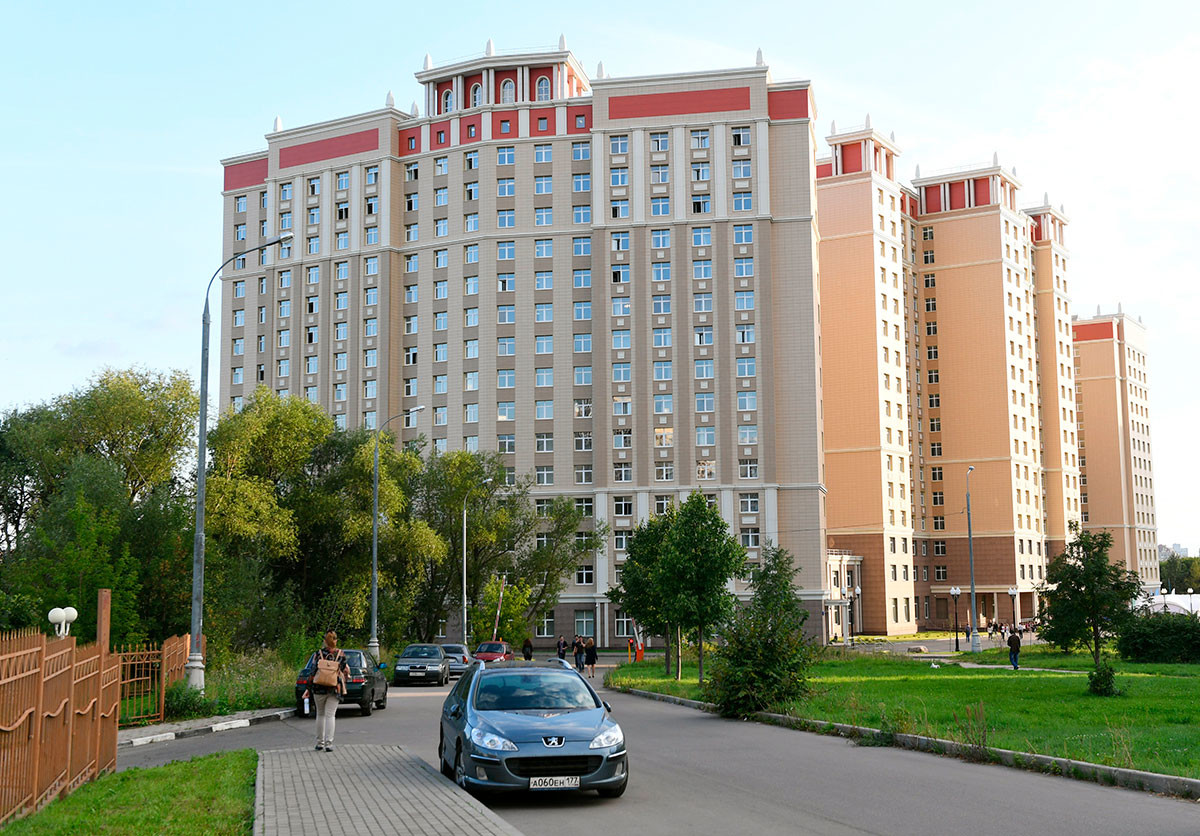 Buildings of the student campus of Lomonosov Moscow State University
For an additional payment, students are given the opportunity to re-sit any part of the test in which they failed to attain a sufficient mark. The TORFL can also be taken at the following Russian higher educational establishments:
Volgograd State Socio-Pedagogical University
South-West State University
If using any of Russia Beyond's content, partly or in full, always provide an active hyperlink to the original material.
REC — Russia Education Center | Services for Students in Russia | Services for Parents in Russia
SERVICES FOR NEW STUDENTS:
Quick replies to e-mails and phone calls from students
Assistance in selecting the best University for a certain program
Assistance in choosing appropriate Bachelor/Master programme
Issuance of Confirmation
Invitation letter from a certain/recommended University from FMS (the Federal Migration Service)
Visa Supporting Letter from the Federal Migration Service (via the Ministry of Foreign Affairs)
Assistance in getting Student Visa from the Embassy of the Russian Federation in student's home country
Airport pickup (REC representative has an Official permission and an Identity document for a student to avoid any unpleasant situation)from all International airports in the Russian Federation.
Transportation to the University
Assistance in getting Immigration Clearance on arrival
Accommodation arrangement in a hotel
Assistance in getting Health Insurance
Assistance in undergoing Medical checkups on Arrival
Assistance in Registration at University and Visa Registration at the Federal Migration Service of the Russian Federation (FMS)
Assistance in paying Tuition fees to the University
Student ID card, hotel card, International student card (free of cost)
Assistance in opening a Bank Account in Russia
Providing support to our students during a whole period of studies
Arrangement for separate rooms for female students
Extension of Visa from FMS (the Federal Migration Service) department
Visa support during the entire period of study
Orientation program for students in the local environment (city exploration)
Service for Parents / Guardians:
Informing them about their child academic achievements
Every semester sending academic results of their child (upon request)
Sending the letter of invitation to get tourist visa to visit Russia
Reservation of hotels and other places for our clients
Transferring our clients from airport to hotels/apartments
Guaranteeing cars and drivers for excursions
Providing translator (if required)
Comments
Add comment
Contact Us
RUSSIAN EDUCATION CENTER — REC:
Address: Office 321 K, Bogdan Khmelnitsky Avenue 131., Belgorod, Russian Federation.
WhatsApp Viber Imo
+7-499-4031210
(works 24 hours
without holidays)
Tel.Calls: +7-499-4031210
(working hours:
9 a.m. till 6 p.m.
working days only)
E-mail: This email address is being protected from spambots. You need JavaScript enabled to view it.
Skype: eduinrus
WhatsApp Viber Imo
E-mail: This email address is being protected from spambots. You need JavaScript enabled to view it.
System of Education in Russia
Education in Russia is a set of study programs which are compiled in accordance with the regulations on the state standard of education. However, the system of education in Russia has its special features which we are going to look closer at in this article.
Education in Russia includes several stages:
Pre-school education
General secondary education
Vocational education
Higher education
Pre-school Education
Pre-school education is a first stage in the system of education which is represented by crèches and kindergartens, less frequently by other educational institutions which look after children and provide education according to pre-school education program. Every parent is ensured with a possibility to send their child to one of these institutions.
Children can start going to crèches when they are 1-year old, and they can stay there until when they are 3 years old. After that, they go to kindergartens. Children complete their education at kindergartens at the age of 6 or 7. In Russia pre-school education is not compulsory, so parents decide if their children will attend a crèche or a kindergarten or they won't.
Recently there also appeared pre-schools where children can go at the age of 5. There children learn basic reading and writing skills.
General Secondary Education
According to the law of the Russian Federation, general secondary education includes:
Primary general secondary education (from 6 to 10 years of age, 1-4 grades)
Basic general secondary education (from 10 to 15 years of age, 5-9 grades)
Complete general secondary education (from 15 to 17years of age, 10-11 grades)
When a child turns 6 years old, he/she starts obtaining primary general education. Children can go to a school, gymnasium, or lyceum. Gymnasiums and lyceums are different from schools as they provide advanced training, or they introduce additional study subjects which will be useful for the students who are planning to enter higher educational institutions.
After completing primary secondary education, children at the age of 10 undergo basic general education. It lasts for 5 years. After grade 9 students receive certificate of general education which allows them to continue their education at grade 10 at school, gymnasium, or lyceum.
Complete general secondary education is the last stage of general education which lasts for 2 years. Then, at grade 11 students take examinations and receive certificates of complete general secondary education.
Vocational Education
After school children in Russia have a wide choice of educational institutions where they can obtain vocational education, whose aim is to train qualified workers.
After graduating grade 9 or 11, children can enter a technical school or college. There is one feature: if children enter a college or technical school after grade 11, their training will take shorter time, as they have already completed a program of general secondary education at grades 10 and 11.
In what way a college is different from a technical school?
The level of education at college is considered to be higher than at technical school, as the system of education there is similar to higher education. Technical schools are more specific, and the level of education there is considered to be basic.
Higher Education
In Russia, there is a 3-level higher education:
This is a complete higher education. Students who have graduated general secondary school, or those who obtained vocational education can get admitted to bachelor's course. After completing a bachelor's program, graduates receive a diploma with their qualification.
Unlike bachelor's program, after graduating the specialist program, a graduate obtains a specialist diploma.
Master's program is a second level of higher education. Only students who already hold bachelor's or specialist's degrees can do master's program. Doing a master's program, you can expand your knowledge and improve your qualification in the profession you have already chosen.
Higher education is a final stage of education in Russia. According to the law of the Russian Federation institutes, universities, and academies are recognized as institutions of higher education.
Institute trains specialists in one sphere, for example, economics, psychology, or medicine. It is its peculiar feature.
University offers a wide range of specialties. At university, you can undergo training in various areas.
Academy, in turn, differs with its narrower set of specialties for one particular industry, for example, agricultural academy, mining academy, economic academy, etc.
There is also an incomplete higher education. Students study at least for two years, although they were not able to complete the full course.
In conclusion, we would like to mention that the system of education in Russia is organized in the way so any citizen of Russia who has a desire to study is provided with this opportunity. After all, if a person has certain knowledge, they can choose a school and a sphere that are really interested in.